Build GenomeSet from FeatureSet - v1.7.6
Launch
Allows users to extract a GenomeSet from a FeatureSet.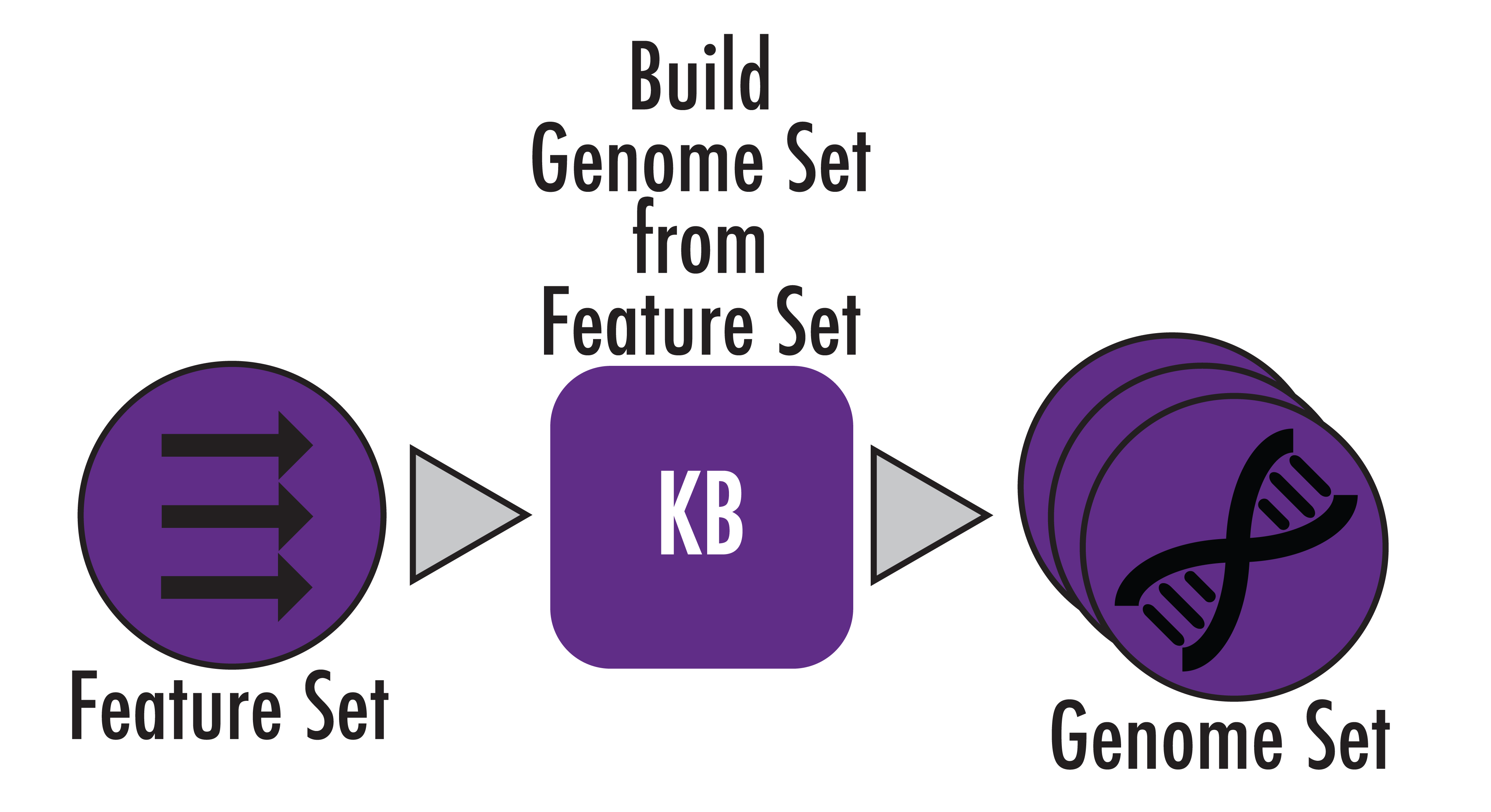 Build Genome Set from Feature Set allows a user to extract Genomes from a FeatureSet and make a GenomeSet object from them. The features themselves in a FeatureSet object contain the information about which genomes they are associated with, so this information is extracted to form the output GenomeSet.
Note: Features from Annotated Metagenome Assembly objects are skipped so that output GenomeSet only contains Genome Objects.
Team members who developed & deployed App in KBase: Dylan Chivian. For questions, please contact us.
Related Publications
Arkin AP, Cottingham RW, Henry CS, Harris NL, Stevens RL, Maslov S, et al. KBase: The United States Department of Energy Systems Biology Knowledgebase. Nature Biotechnology. 2018;36: 566. doi: 10.1038/nbt.4163 , https://www.nature.com/articles/nbt.4163
---